Digital Marketing Designer
Timezone: CET (+/- 3 hours)
We are a Swedish company that believes that talent has no borders. We headhunt the best tech talents going and help companies of all shapes and sizes to efficiently build their products or services using remote and distributed teams. 

We truly believe that the future of work is remote; heck, that future is already here and so we've made it our goal to convince every company we come across to work with our devoted and senior tech talents on a remote basis. 
As our company grows, so does our team and that's where you come in.
We're looking to hire a Digital Marketing Designer who likes to work
in a team and is not afraid of a fast-paced environment.
You will be working directly with several teams across the company, so it's key that you are a positive influence in the constant improvement of our company and culture. On top of everything, you are someone with a passion for what you do.
We're looking for experience and a keen eye for design. Your tasks will include:
Designing and managing digital content such as campaigns, marketing websites, newsletters, social media, and digital media assets, as well as print assets such as brochures, infographics, presentation decks, and informative ebooks
Ensuring consistency in design and content across all company platforms
Ability to clearly present design ideas and concepts for campaigns and projects
Collaborating with the product and growth team to ensure that all design is aligned with our brand identity and message
You are attentive to detail and care about doing everything the right way.
You have
At least 3 years of relevant design experience in a similar role
Ability to understand feedback clearly, deconstruct requirements and translate them into the simple, intuitive design
A healthy relationship with feedback, able to learn and grow from it
A collaborative mindset with exceptional organizational and technical skills
Good understanding of English (written and spoken)
With a can-do attitude, you actively look for solutions to solve the most complex challenges 
Proficiency with current design tools (Sketch, Figma, Adobe Creative Suite, Affinity, etc.)
Bonus
You get extra points if you know your way around: 
Motion and video editing skills.
Illustration and branding skills.
Benefits
100% remote, work from anywhere.
Quality-driven, inspiring, and collaborative work environment.
Business travels to Sweden and Kyiv.
Competitive compensation.
Do you recognize yourself? If you meet all the requirements, we can offer you a great place to work, where we as a team execute on an amazing growth journey.
Co-founders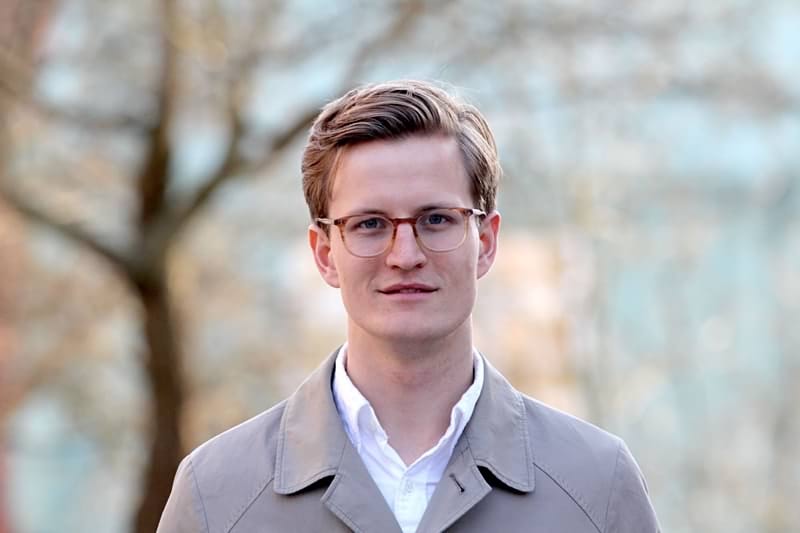 Co-founder & CEO - Viktor Jarnheimer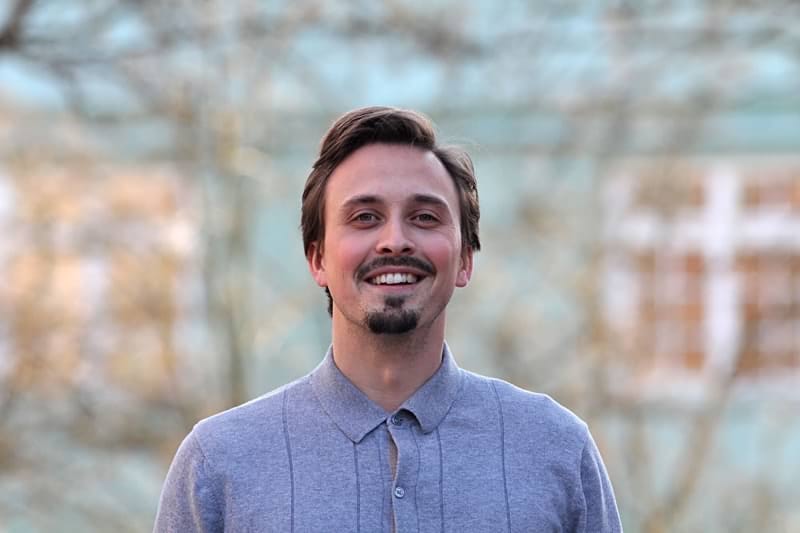 Co-founder & COO - Lee Haynes  
The company is founded by us - Viktor Jarnheimer and Lee Haynes. Our ultimate goal is to convince every Swedish company that we come across to work with devoted senior developers outside of Sweden.