Since 2018, we've helped companies hire the best tech experts – quickly, effectively, and successfully. In fact, we've connected 1000s of the world's best independent developers with the opportunities they deserve.
And seeing, in the words of our Head of Design, Guga Pàscoa, a brand is always evolving, we can now say that Proxify has left the awkward teenage years to become a full-grown adult that can match our values and our continuous search for the perfect merge between being useful through the service we provide, and personal in how we provide it.
So, let us walk you through the brand refresh that was helmed by the dynamic duo of Guga and Baz Hand, Proxify's VP of Marketing.
We are spotlighting what makes us succeed – people!
According to Baz, Proxify's company culture and values were a big part of deciding to refresh our brand. A lot has changed since Proxify first began. But what hasn't changed is how important people are to our business.
"We found that one area, in particular, was a recurring theme – how personal our experience is – and how much positive feedback we receive across our talented community team to our fantastic client managers and everyone in between, there is a really wonderful personal approach used. We wanted to highlight this in our brand as it's such an important part of what makes Proxify tick."
Guga adds that Proxify is all about connecting people through work to deliver the best solutions.
"As our business grows and our mission gets more refined, we need our brand to reflect our commitment to innovation, fresh thinking, and creating closer connections."
What has changed?
In short – the way we look, feel, and sound. Our colors, typography, tone of voice, illustrations, and photography have all changed. Here is a more detailed look.
A new tone of voice
"I believe that the best brands reflect people, and we have so many brilliant people who work with or for Proxify. We wanted to include as many of them as possible, that's why you'll see more real people and voices throughout our brand experience.", says Baz.
He adds that the company has also taken the opportunity to add more twists of tone to our content to represent better who we are as a company.
"We want audiences to feel their time is well spent, so our brand voice better reflects the people you'll meet in Proxify."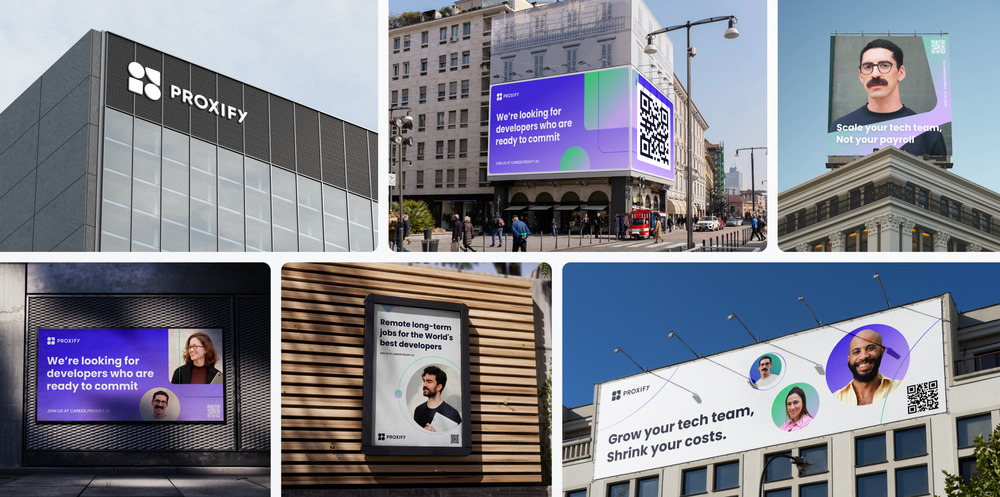 A fresh and bold look
Guga led a team of internal and external collaborators to refresh Proxify's look, from the smallest details to the website's look. And since we are no brick-and-mortar business, this means everything to us.
"We took the very best of what we have and elevated it in order to evolve. The main change I can say is the introduction of more photography to all our assets to promote human interaction and collaboration, as well as the refinement and introduction of brand elements such as color, typography, and shapes to create visual assets that can be more versatile and display creative depth."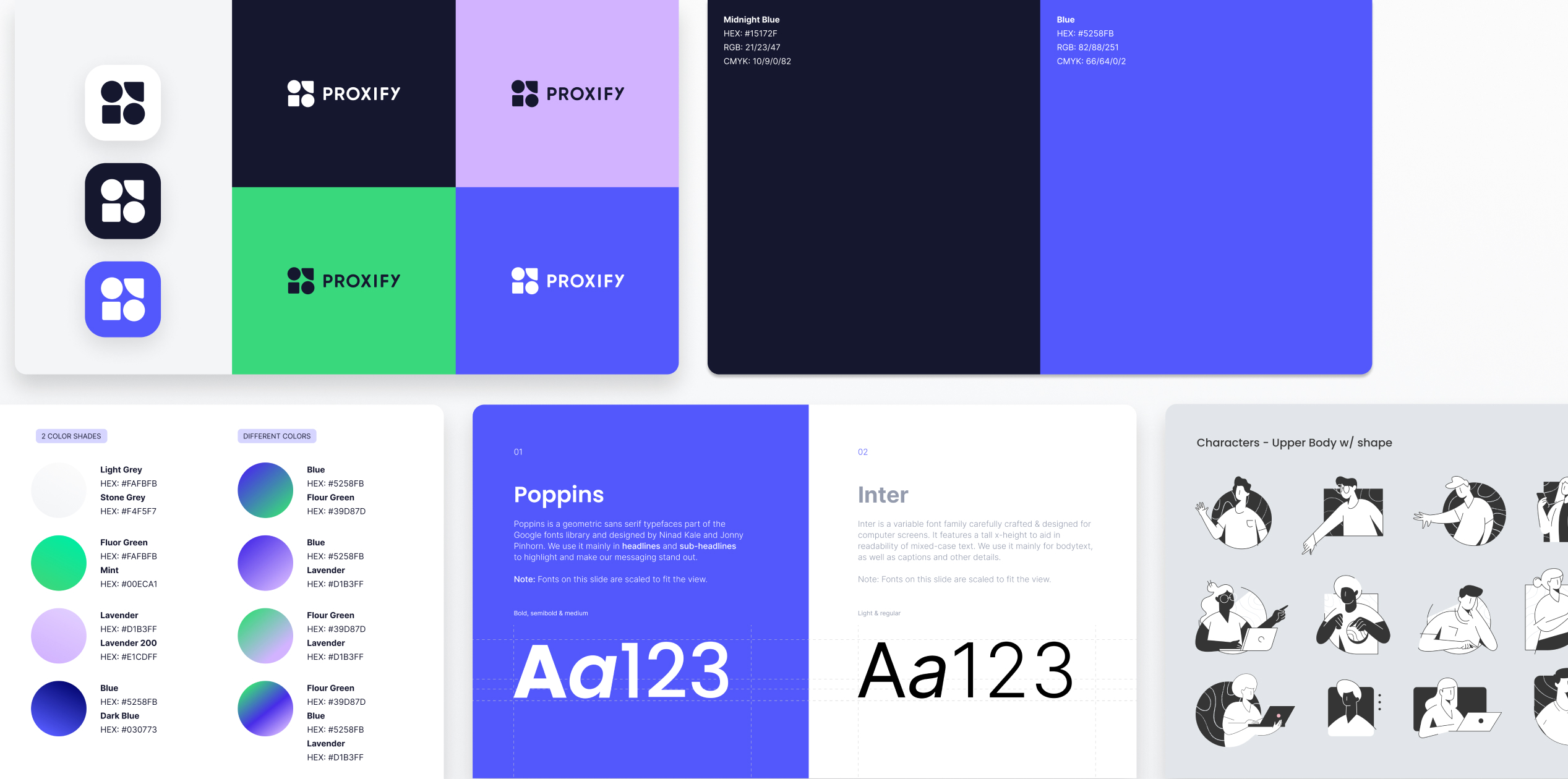 Great design lifts everything, Baz adds, so Proxify felt an enormous responsibility when refreshing our visual identity.
"I'm proud that we took this task on internally, and alongside some of our trusted collaborators, have updated our brand to better reflect the ambition we all have at Proxify".
According to him, the reason why is that this way, we have much more flexibility in our marketing, so our brand marks can be adapted to any format and function, while the bolder, more playful elements allow us to be creative in just the right way.
Are there any changes to the service?
We remain committed to offering you the same excellent service. We haven't moved house; we've redecorated to make things feel more homely.
Seeing it in action
You can experience more of the brand for yourself on our websites, developer network and social media. We hope you enjoy it as much as we did creating it.